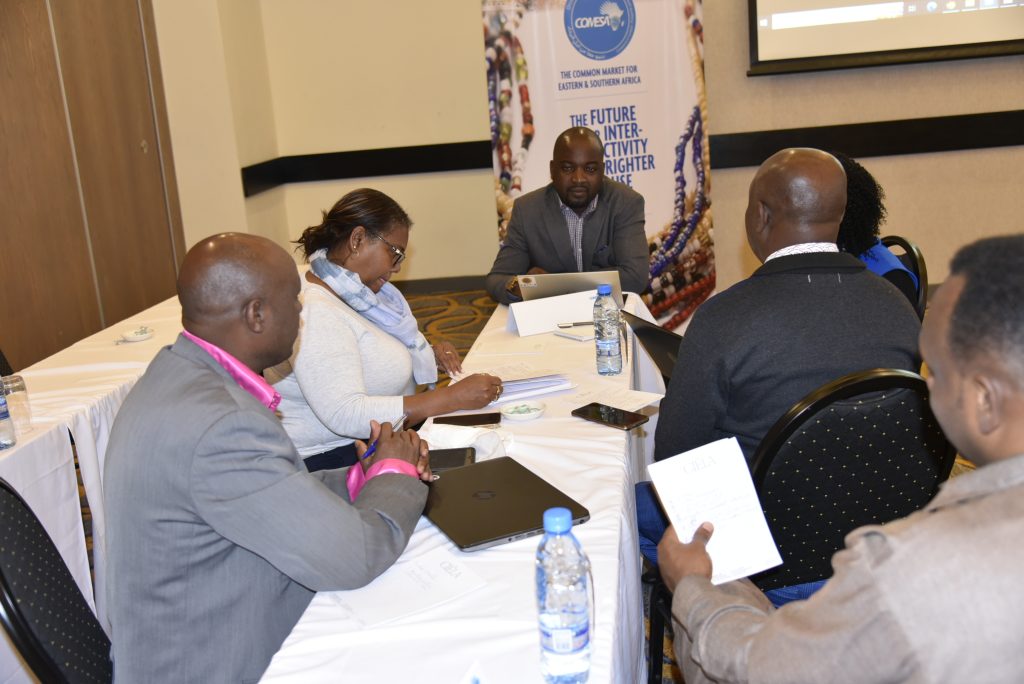 At least 30 climate change focal persons from various government ministries and agencies have been trained on Gender Mainstreaming into Zimbabwe's Nationally Determined Contribution (NDC) implementation. The event was convened by the Ministry of Environment, Climate, Tourism and Hospitality Industry with support from COMESA Secretariat Climate Change Unit from 24-25 August 2022 in Bulawayo.
This move marked the commencement of gender mainstreaming in line with the implementation of the United Nations Framework Convention on Climate Change (UNFCCC) Gender Action Plan and other climate-related policies and strategies. The training of trainers enhanced use of the Gender and Climate Change Training Manual in the implementation of Zimbabwe's NDC.
Director of Community Development in the Ministry of Women Affairs, Mr Tariro Chipepera highlighted the importance of having selected government institutions and the private sector embarking on the training on gender mainstreaming into NDC implementation.
Speaking at the training, Ms Naome Chimbetete a gender expert with the Zimbabwe Gender Commission(ZGC), said the engagement  came as a fulfilment of the findings on gender analysis which informed the need to consolidate the works of both gender experts and those in the climate change space.
"The workshop was a fulfilment of the key findings on the gender analysis that was conducted which was based on issues of capacity building where it was realized that there is lack of combined skills in gender and climate change,"
She added that those in climate change had limited capacity, knowledge and appreciation on gender. Those from gender space had also limited capacity and knowledge with regards to climate change.
COMESA Climate Change Officer, Lwembe Mwale said the regional bloc was delighted to support Zimbabwe's gender mainstreaming into NDCs adding that the efforts will also go a long way in feeding into global efforts currently initiated by regional blocs such as SADC, UN agencies, development partners and climate financing institutions.
"It is our hope that the technical and action points that emerged from the engagement will translate into actual implementation on the ground to ensure that the most vulnerable groups are not left behind in the NDC process."