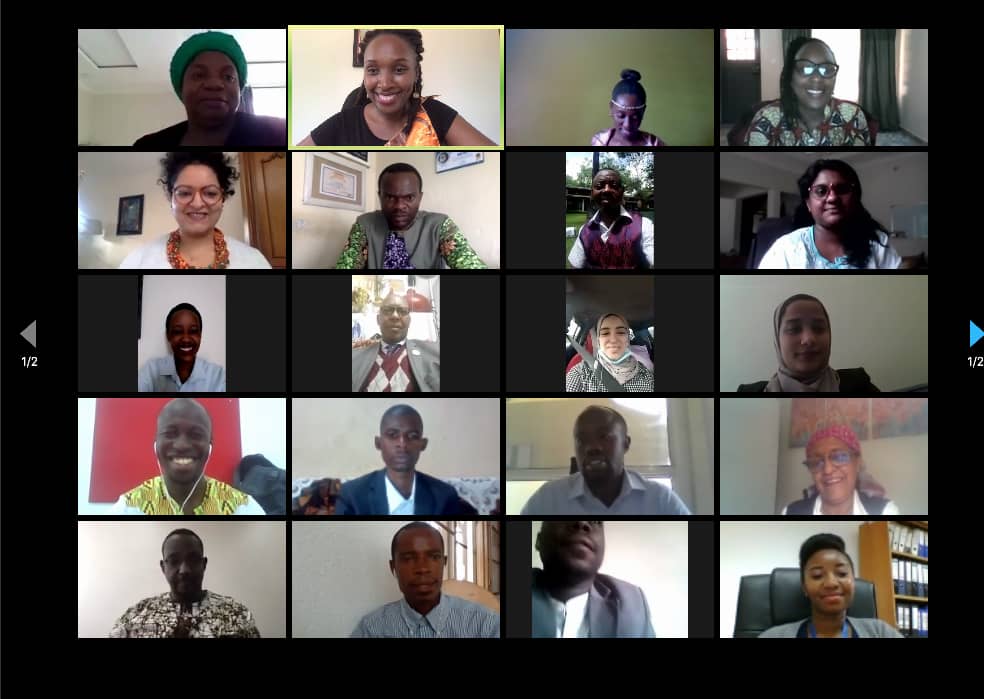 Eleven youths from the region have been elected to the COMESA Youth Advisory Panel (COMYAP). The roles and responsibilities of the panel is to, among others, provide the COMESA Council of Ministers with direct and well-informed advice on matters relating to young people through recommendations contained in the COMYAP bi-annual reports.
Representatives of the COMESA National Youth Councils elected the 11 members during their two-day meeting held virtually on 8 – 9th September 2021. The meeting was attended by 18 COMESA countries; Burundi, DR Congo, Djibouti, Egypt, Eritrea, Ethiopia, Eswatini, Kenya, Madagascar, Malawi, Mauritius, Rwanda, Seychelles, Somalia, Sudan, Uganda, Zambia and Zimbabwe.
Zambia's Permanent Secretary in the Ministry of Youth, Sport and Child Development, Dr John Phiri officially opened the meeting.
The establishment and operationalization of the COMYAP is part of the implementation of the Joint COMESA/AU- African Governance Architecture (AGA) project on youth engagement in democratic governance and socio-economic development processes in Africa. This is a pilot project supported financially by the Swiss Agency for Development Cooperation (SDC)
The election of the COMESA Youth Advisory Panel is part of the implementation of the COMESA Youth Engagement Strategy (COMYES) which was adopted by the First meeting of the COMESA Ministers of Youth held in June this year. The same meeting also adopted the Terms of Reference for the establishment of the COMYAP.
Dr Phiri commended COMESA and its partners especially the African Union's African Governance Architecture (AU-AGA) and the Swiss Agency for Development Cooperation (SDC) for support rendered in enhancing youth engagement in the region.
He pledged Zambia's continued support to the COMESA agenda, specifically the youth programme. Based on the good results by the Joint COMESA/AU-AGA project, Dr Phiri urged COMESA and its partners to mobilise resources for an extended support to more youth in the region.
At the same forum, COMESA Assistant Secretary General-Programmes, Ambassador Dr Cheluget and the Acting Head of AGA/APSA Secretariat, Ambassador Salah Sidding Hammad commended the milestone reached towards engaging the young people in the COMESA region and Africa at large.