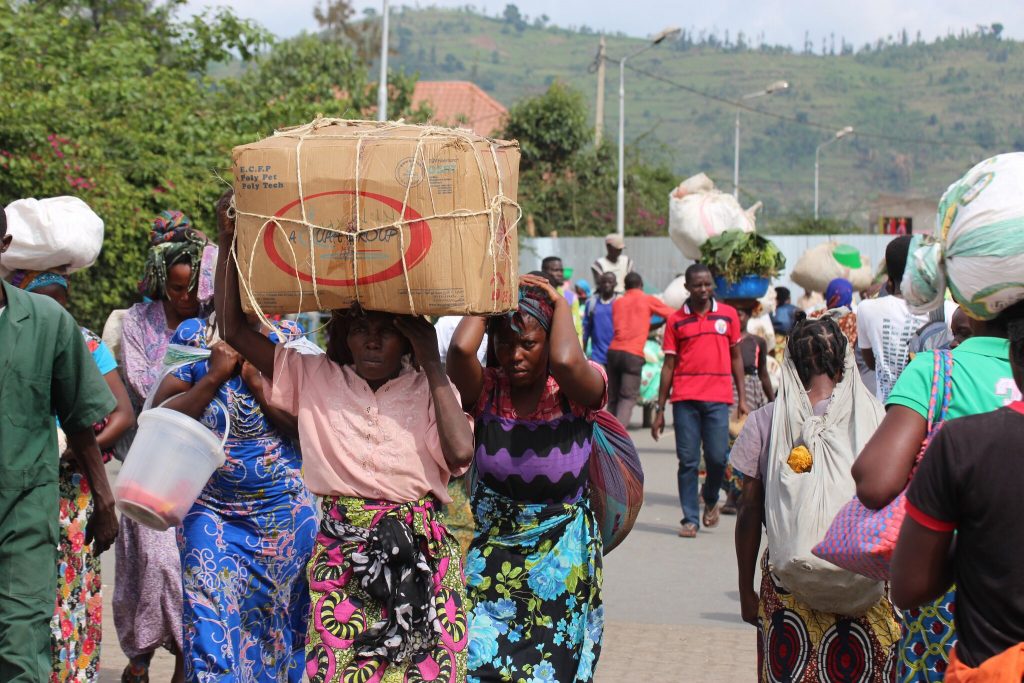 COMESA, with financial support from the European Union has been implementing the Small-Scale Cross Border Trade Initiative (SSCBTI) which aims at increasing small scale cross-border trade flows in the COMESA Tripartite region. This is being done by facilitating small-scale cross border trade between targeted countries through effective policy and governance reforms, institutional capacity building, improved border infrastructure and better gender disaggregated data collection and monitoring.
Launched in May 2018, the COMESA SSCBTI has so far conducted over 600,000 interviews through 52 enumerators deployed at the targeted borders at Mwami/Mchinji between Zambia and Malawi, Kasumbalesa between Zambia and the Democratic Republic of Congo, Chirundu between Zambia and Zimbabwe and Nakonde/Tunduma between Zambia and Tanzania.
Under Result Area 4 of the SSCBTI programme, the focus is on gender disaggregated statistical data and analysis that is systematically collected, compiled, harmonized and disseminated.  Gender disaggregated data can reveal deprivations and inequalities that may not be fully reflected in aggregated data.
"The goal is to remove gender-related constraints that women face in participating in trade and understand the obstacles to cross border commerce that happens within the region," according to a report by the COMESA Statistics Unit that coordinated the data collection.
For now, the SSCBTI is focusing on the five border posts along key corridors in the region with the purpose of piloting upgrades and trade facilitation measures that can be replicated elsewhere in the COMESA region and beyond. Th expectation is to increase evidence-based knowledge on the topic and inform better trade policy-making processes at both national and regional levels.
From the summary analysis for Zambia SSCBT data covering the period 2019/Q4 to 2020/Q3, 23 percent of small-scale cross border traders interviewed were females. On average, 66 percent of the traders used a bicycle as the means of transport while 20 percent were carrying goods on their heads. 90 percent of the female and 74 percent of the male traders were married/co-habiting or living together.
In terms of value for SSCBT covering the same period 2019/Q3 – 2020/Q4 for Zambia, Nakonde border recorded the highest value with over USD$30million in imports while about USD$15.7million was recorded in exports. Integration and harmonization with respective national trade statistics databases is anticipated for all the data collected from Zambia, Tanzania, Malawi and Zimbabwe
The small scale cross-border trade data for Zambia is available and can be accessed on the COMSTAT data portal (http://comstat.comesa.int) under the section for Small Scale Cross-Border Trade).