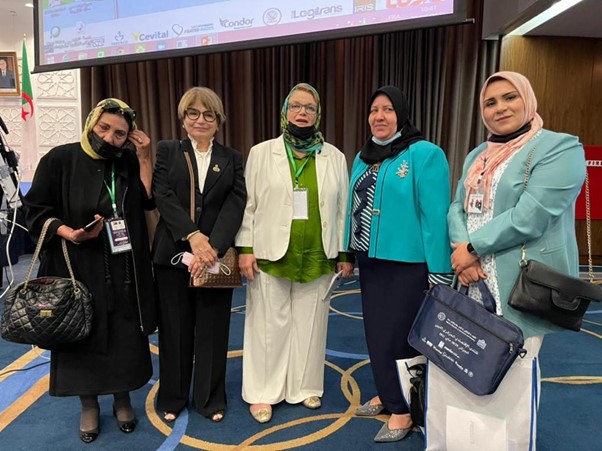 The Libyan chapter of the COMESA Federation of Women in Business (COMFWB) was among participants to the Libyan/Algerian Economic Summit held in Algiers, 29 – 30 May 2021.
Over 500 economic operators from both countries, took part in the forum which marked the signing of an agreement establishing an Algerian-Libyan Business Council to strengthen trade and increase the level of investment flows between the two countries.
A series of recommendations relating to the reactivation of bilateral agreements, taking into account the regulatory framework of partnership existing between the two countries, were signed during the meeting.
COMFWB Libyan Chapter Chairperson, Mrs. Ibtisam Ben Amer, led the Libyan Women in Business to the forum which provided opportunities on women's access to finances for trade. The women engaged with counterparts and chief executives of Islamic banks among others.
Participants also resolved to pursue logistical and technical measures to make the joint border at Debdeb-Ghadamès operational for persons, goods and services.  Other agreements signed, included that of easing taxes on trade and securing borders to ease transfer of goods among both countries.
Libyan Delegation was headed by Prime Minister, Mr. Libyan Prime Minister Abdul Hamid Dbeibeh.