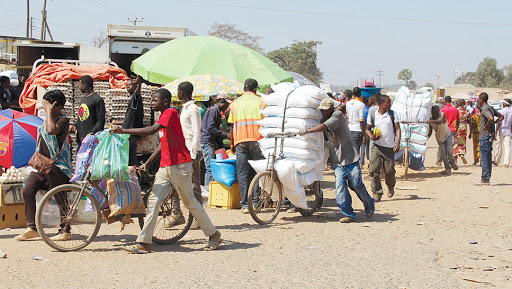 Over 600 stakeholders comprising of border officials and local economic operators from the Democratic Republic of Congo have completed trade related skills training designed to enhance better understanding of the potential opportunities that the COMESA market offers.
The training was provided under the COMESA Regional Integration Support Mechanism (RISM) with funding from the European Union. This is part of a Grant Agreement signed in August 2019 of 489,600 Euros between COMESA and D R Congo.
The training covered the COMESA Rules of Origin, regional economic integration, national regulation of COMESA Rules of Origin, COMESA Preferential Tariffs, COMESA Simplified Trade regime (STR),  the functioning of the COMESA Free Trade Area (FTA) and mechanisms and procedures to request and benefit from preferential tariff treatment within that framework.
RISM provides the regional business community the opportunity to benefit from the COMESA Free Trade Area such as preferential trade regimes that make them more competitive on the local and regional markets.
D R Congo has enormous potential, especially in agriculture and labor but its local industries have been negatively impacted due to lack of integration into regional and global value chains. Further, the lack of information, which is essential for decision-making limits export possibilities.
Participants from Bukavu, Uvira, Kinshasa, Kolwezi, Lubumbashi, Kasumbalesa, Goma and Bunia benefitted from the training.  Similar trainings at D.R. Congo's borders which had been temporarily been suspended due to COVID-19 are set to resume as soon as the travel bans are lifted. An additional 200 participants from Kisangani, Matadi, Kananga, Mbuji Mayi are targeted in the next round.
Over the past few months, the RISM Programme, has funded training seminars and workshops to build the capacity of economic operators and state actors operating at border posts.