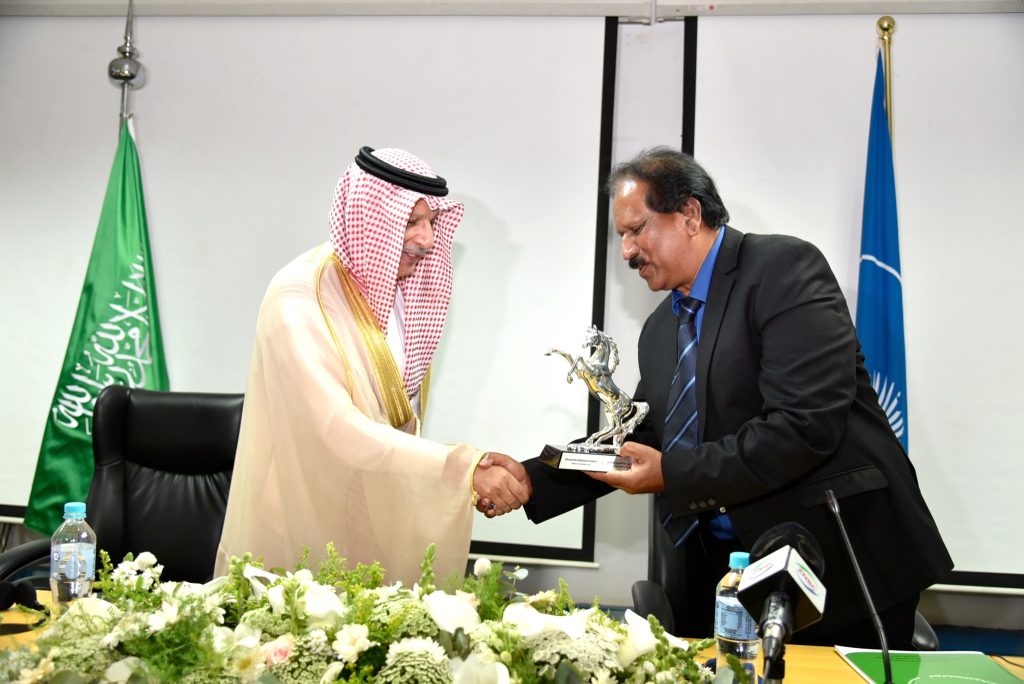 The Kingdom of Saudi Arabia seeks to enhance relations with countries in the Common Market for Eastern and Southern Africa by establishing new areas of investment and development through the COMESA Secretariat.
On Thursday, 9 June 2022 the Advisor in the Royal Court of the Saudi Kingdom, His Excellency Mr. Ahmed bin Abdulaziz Kattan, visited COMESA Secretariat, to discuss cooperation and seek support in hosting the World Expo 2030 in Saudi Arabia.
He met with ambassadors and high commissioners of COMESA States based in Zambia and COMESA management led by Acting Secretary General Dr Dev Haman.
Mr Kattan conveyed a special message from King Salman bin Abdulaziz Al Saud and His Royal Highness Crown prince Mohammed bin Salman bin Abdulaziz Al Saud, expressing interest in cooperating with COMESA to advance the interest of its Member States.
He said:  "The Kingdom of Saudi Arabia considers COMESA as an important organisation in achieving the objectives of the Arab-African partnership. I look forward to this meeting as a starting point for further coordination and cooperation between the Kingdom and all Member States."
Mr Kattani said the Kingdom had committed US$1 billion for investment projects in Africa for investment in industry, finance, agriculture, fishing, mining, transportation, regional security and energy.
Further, he said Saudi Arabia has contributed funds to the development of Africa in various areas in education, health, transportation, infrastructure including fighting hunger, poverty, epidemics and pandemics such as the COVID-19. A total of $500 million was provided to combat COVID-19,  $150m in the vaccine alliance and $200m in supporting health entities.
The meeting was also informed that the Kingdom of Saudi Arabia is seeking to achieve deeper relations and participate in development efforts through giant investment initiatives that will be launched in many African countries in coordination with competent African regional organisations such as COMESA.
With diplomatic representation in 27 countries on the African continent, Saudi Arabia will this year be holding the first Saudi-Africa Summit and the fifth Arab-African Summit, to which COMESA Secretariat has been invited. Mr Kattam asked for COMESA's support for its bid to host the World Expo 2030 in Riyadh.
In his remarks, Dr Haman said the support and commitment exhibited by Saudi Arabia was a true testimony of the strong relations that has long existed between the Kingdom and African countries over the years.
He appreciated Saudi Arabia's decision to seek new investment and development opportunities in COMESA, which he noted will focus on uplifting the standards of living of the people.
Dr Haman added that COMESA will continue to create an enabling environment for private sector investment to thrive, through trade facilitation, market integration, infrastructure development and industrialization among others.
The Saudi delegation mission has so far covered 20 of the 21 COMESA Member with the remaining mission being to Zimbabwe.
This post is also available in: العربية (Arabic) Français (French)