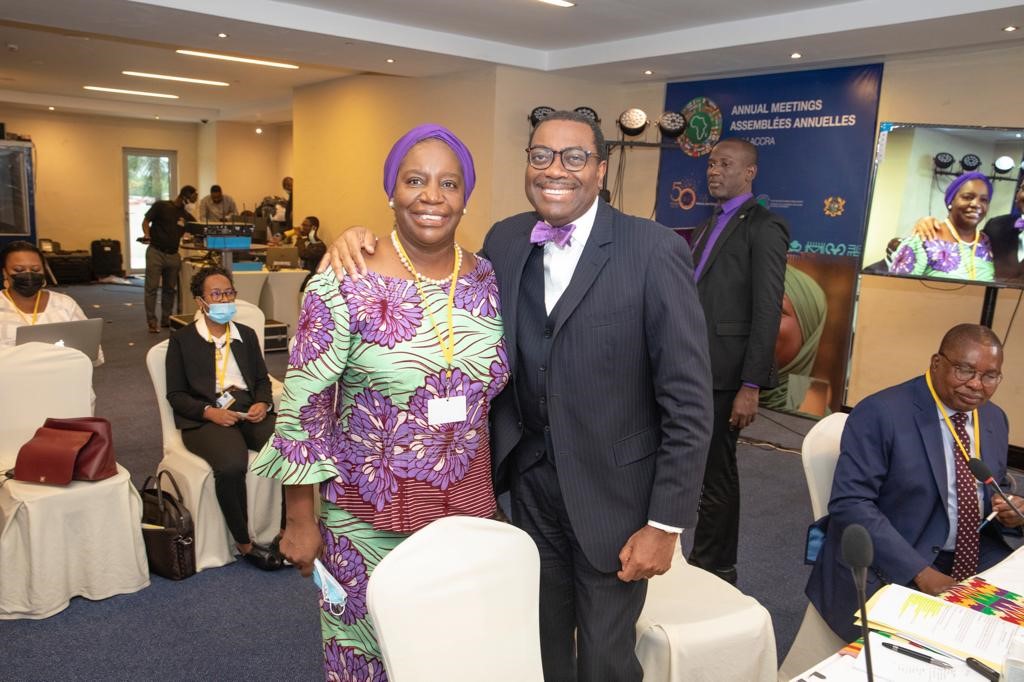 The Trade and Development Bank and the African Trade Insurance Agency (ATIA) have been recognized for excellence in development financing and insurance services. The two received the awards on the side-lines of the 57th Annual Meeting of the African Development Bank and the 48th Annual Meeting of the African Development Fund.
TDB received two awards, namely Sustainable Bank of the year and Development Finance Institution of the Year, while ATIA through the Luanda Bita Water Supply Project won the Infrastructure Deal of the Year. The was during the 16th edition of the African Banker Awards Gala Accra, Ghana on 23 – 27 May 2022 side event.
The AfDB is one of COMESA's development partners and currently provides funding to the regional bloc under Phase V of the Statistics Capacity Building Programme, Phase II of the Tripartite Capacity Building Programme, the pharmaceuticals programme and most recently support for the Market Analysis (Pre-Investment Study) on a Regional Cloud Ecosystem – Phase I.
COMESA Secretary General Chileshe Kapwepwe participated as special guest to the 2022 AfDB Annual Meetings. She also took part in a roundtable meeting with the President of the African Development Bank, Dr Akinwunmi Adesina, the African Union Commission, Heads of Regional Economic Communities (RECs), the African Continental Free Trade Area Secretariat and Development Finance Institutions. The discussions centred on mobilizing resources for regional integration and development in africa.
The leaders reviewed and discussed the Bank's latest resource mobilisation initiatives to promote investment in Africa. Ms Kapwepwe stressed the importance of capacity building, harmonization as well as the digitalization of trade such as e-commerce, e-logistics and e-legislation.
The meetings also brought together Heads of State and Government, Ministers of Finance, Central Bank Governors, regional and continental leaders.
The meetings served as a precursor to the UN Climate Change Conference, COP 27 scheduled in November 2022 in Egypt. Anchored under the theme "Achieving Climate Resilience and a Just Energy Transition for Africa," the meeting focused on the impact of climate change on Africa and the need for a just energy transition on the continent.
Meanwhile, the Secretary General paid a courtesy call on the AfCFTA Secretary General Mr Wamkele Mene at the AfCFTA Secretariat in Accra on 26 May 2022. This was her first visit to the AfCFTA Secretariat (Africa Trade House). The two discussed among other issues, the need for continuous collaboration in the implementation of the African Continental Free Trade Area Agreement.
The SG commended the ACFTA on the progress made so far in the negotiations under Trade in Services. Mr Mene appreciated COMESA's support to the AfCFTA indicating that the AfCFTA continues to rely on the already existing COMESA instruments and institutions.