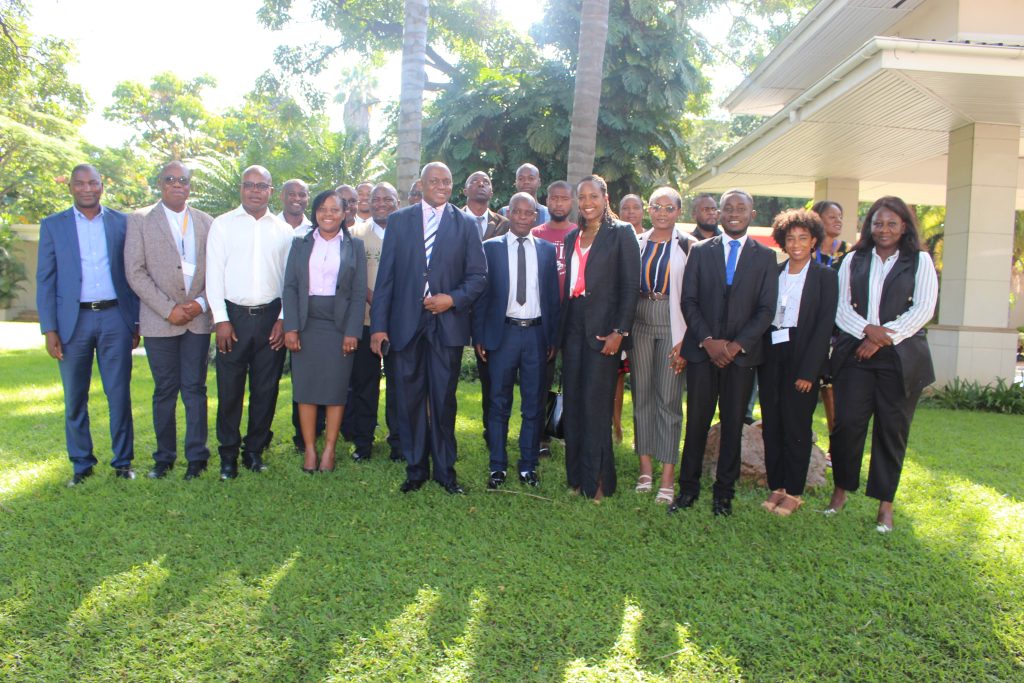 Senior officials working at strategic border posts in the region are undergoing a four-day training programme on border management during health emergencies in the wake of the COVID-19 pandemic.
The training kicked off on Tuesday, 7 March 2023 in Lusaka Zambia, targeting immigration, customs, border police, port health and trade officials from Malawi, Zambia and Zimbabwe serving at the Mwami-Mchinji and Chirundu One Stop Border Posts.
The training is coordinated by the COMESA Secretariat in collaboration with the European Union and the International Centre for Migration Policy Development (ICMPD) through the Migration EU Expertise (MIEUX) initiative funded by the EU. The aim is to enhance the knowledge and skills of the officials to better manage health emergencies.
Speaking at the opening of the training, Director of Legal and Institutional Affairs at COMESA Secretariat Mr Gabriel Masuku said it will build on the existing COMESA COVID-19 and Tripartite Guidelines on Trade and Transport Facilitation for movement of persons, goods and services.
"This training will provide a comprehensive approach to strengthening border management capacities, with the inclusion of healthcare systems in border control, and supporting national focal agencies to develop and implement preparedness and response-based action plans in border crossings," Mr Masuku said.
The need for such training became evident when the COVID-19 pandemic struck, at a time when COMESA did not have modalities to deploy to facilitate continued and safe cross border regional trade and investment. Most Member States closed their borders, thus adversely affecting regional and international trade and economies.
Stressing the need for such preparedness, the Director noted that businesses failed and some ended up closing down permanently leaving a lot of people without jobs and by extension without food for their families and households. This led COMESA to develop the Guidelines to facilitate a safe movement of goods and services across borders.
In addition, the COMESA-EAC-SADC-Tripartite Free Trade Area exposed the gap in capacity development for border officials to assist them in facilitating a safe movement of goods and services across the political divide during a health crisis which the MIEX+ programme sought to bridge
The Program Manager at the Delegation of the European Union in Lusaka Ms. Christiane Haziyo appreciated the Initiative's focus on enhancing migration and mobility which results in facilitating trade and mobility within the COMESA region.
"These training sessions will tool the border community stakeholders with the knowledge and practical examples on how to prepare and manage health crisis," Ms Haziyo said.
The ICMPD Project Officer and MIEUX+ focal point for Eastern and Southern Africa Ms. Naike Chancy also addressed the participants.
The EU and ICMPD have provided technical support to COMESA for over a decade but this particular project on migration through the MIEUX+ programme started in 2020.