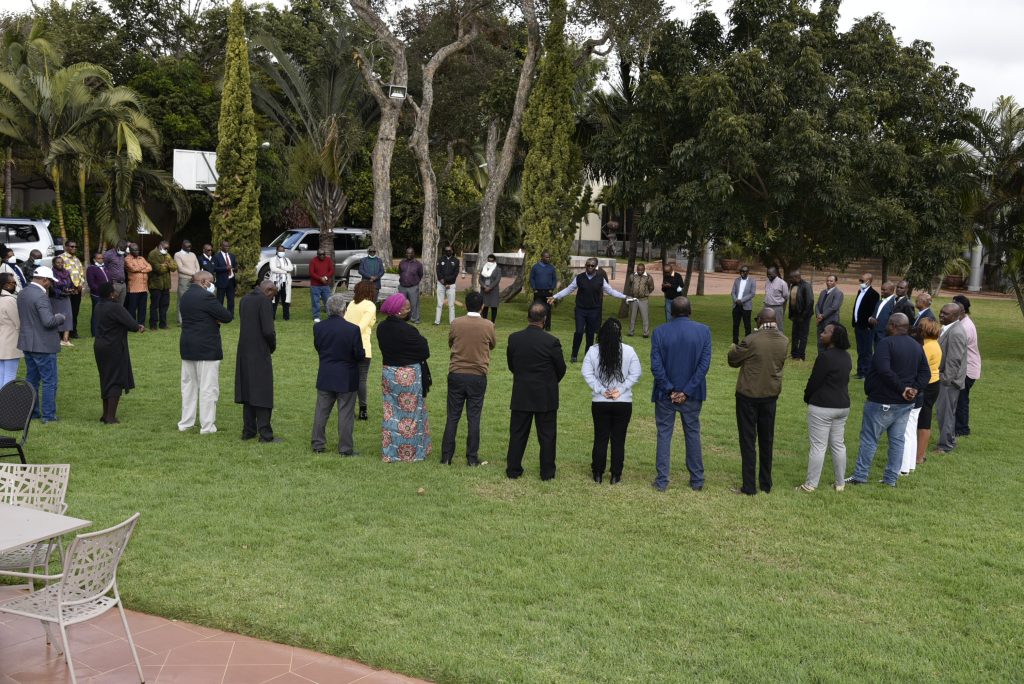 Management and Senior staff at COMESA Secretariat led by Secretary General (SG) Chileshe Kapwepwe, participated in a two-day team building retreat in Lusaka from 29 – 30 June 2022. This followed over two years of flexi-working, from home or office since the onset of COVID-19. The retreat provided an opportunity to reconnect, meet and bond with new staff that have joined the organization during the past two and half years.
The interaction also enabled the staff to revisit the core values of the organization, what it believes in, the vision and mission and how COMESA's work could be linked to the impact on the ground. It was themed: 'Enhancing our workspace through team building'.
Secretary General urged the participants to use the team building activities to reflect on what has been achieved so far in 2022 and address the challenges that are forthcoming.
'It was important to come back together now that we can and focus firstly on team building because human resource is the number one asset," said the Secretary General. "We can have the best results or the best action plan but it has to be executed through people and the people must be in a situation where they are working together. So, it starts with team building before we move to the other aspects."
The SG urged the staff to link their work to impact on the ground. She cited programmes that COMESA is implementing that are impacting positively on people such as those under trade facilitation that have made it easier for traders and truckers to clear their goods in a shorter time, women empowerment programmes, market linkages programmes and how remote areas are enabled to access to power through the regional energy programmes.
The retreat also focused on COMESA's strategic goals which are expected to inform the programming and planning for the coming year.
Assistant Secretaries General Dr Kipyego Cheluget and Dr Dev Haman encouraged staff to focus on teamwork for enhanced productivity.