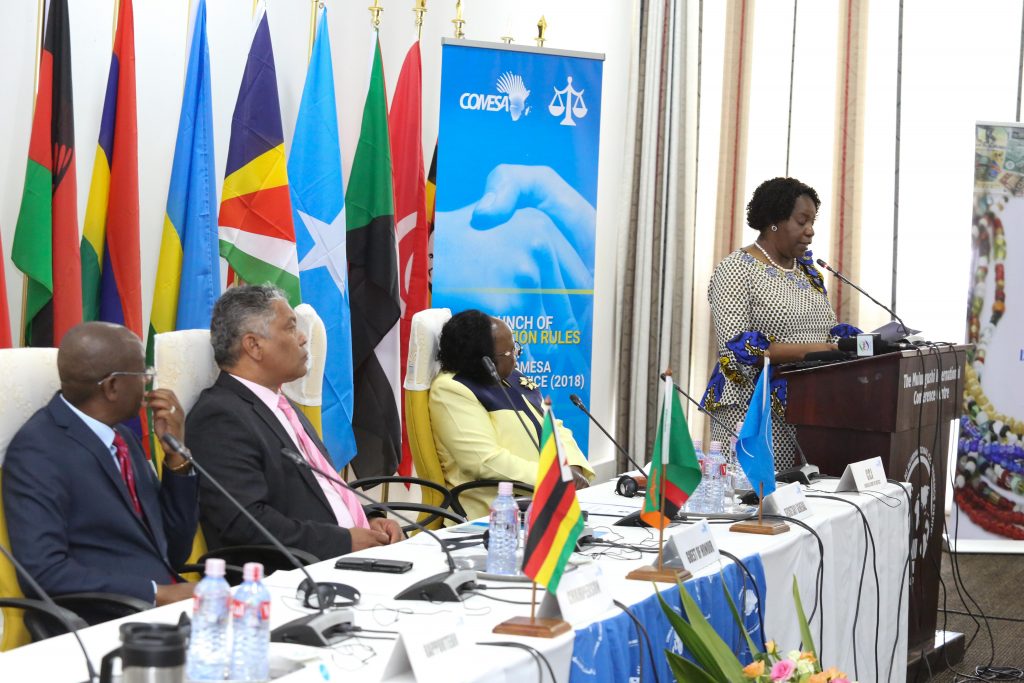 The COMESA Ministers of Justice and Attorneys General have adopted the COMESA Board of External Auditors (COBEA) instruments which will now govern its operations as external auditors for COMESA. The COBEA legal instruments include the Rules of Procedure, the Standard Operating Procedures, the Quality Assurance Manual and the Financial Auditing manual.
COBEA is made up of Auditors General from COMESA Member States and the new instrument enables them to serve as external auditors for the COMESA Secretariat and its agencies.
The Ministers and AGs adopted the instruments during their 23rd meeting conducted virtually on 18th November 2020.
The legal instruments seek to enhance among other things, internal controls for the management of resources of the Common Market to ensure value for money for the funds that COMESA Member States contribute to the running of the organization.
During the meeting, they also considered four draft subsidiary legal instruments to the COBEA Charter, which provides step by step guidelines for the conduct of of audits to ensure transparency and compliance with international standards and also assure quality control.
The Ministers also approved an amendment to Article 28 of the COMESA Treaty to expand the jurisdiction of the COMESA Court of Justice to include handling of investor/ State disputes.
This decision was informed by the cost involved in engaging in arbitration outside the African Continent. This is in addition to exclusion of African Arbitrators in Arbitration Panels in some commercial centers of the world such as New York and London.
This post is also available in: Français (French)