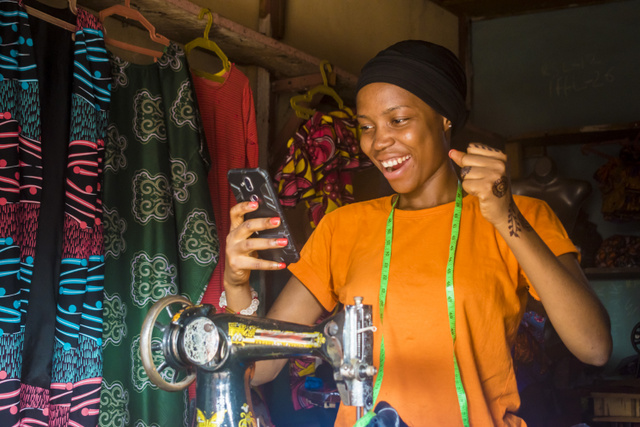 Malawi became the eleventh COMESA Member State to launch the 50 Million African Women Speak (50MAWSP) platform in a colourful ceremony at the Capital Hotel in Lilongwe on 18 February 2021. The national launch was presided over by Malawi's Minister of Trade Hon. Sosten Gwengwe.
Hon. Gwengwe applauded COMESA for launching the platform and stated that the Malawian government was committed to supporting the initiative.
"Women encounter challenges of financial and non-financial services which limit business growth," the minister stated, adding that the platform would help women to develop market intelligence skills and build networks with fellow businesswomen in Malawi and beyond.
Hon. Gwengwe challenged the local implementation team to find a way to reach out to women who cannot access the digital platform so that they too benefit.
The COMESA Secretary General, Chileshe Kapwepwe called upon Malawian women to take advantage of the resources the platform offers in order to improve their businesses.
"Your entrepreneurial journey starts with a dream, it will be sustained by your passion, but should be fueled by the right resources. The 50 Million African Women Speak platform is the one-stop shop for the resources you will need to succeed," she said.
Malawi's Minister for Gender, Community Development and Social Welfare Dr. Patricia Kaliati, who attended the event virtually, described the initiative as "an opportunity to uplift Malawian women" and  urged the various stakeholders to play their roles in ensuring its success.
The African Development Bank Country Representative for Malawi Ms Eyerusalem Fasika said the platform would spur knowledge generation and sharing, adding that it has the potential to alleviate the challenges resulting from the COVID-19 pandemic.
Launched on the continent in November 2019, the 50 Million African Women Speak platform aims to facilitate a dynamic and engaging exchange of ideas among women entrepreneurs, using in-built social media functionality to connect them with one another in ways that will foster peer-to-peer learning, mentoring and the sharing of information and knowledge within communities, and access to financial services and market opportunities between urban and rural areas, and across borders.
The launch event was held through a hybrid arrangement where a limited number of local participants gathered physically at the launch venue were joined virtually by several invited guests.