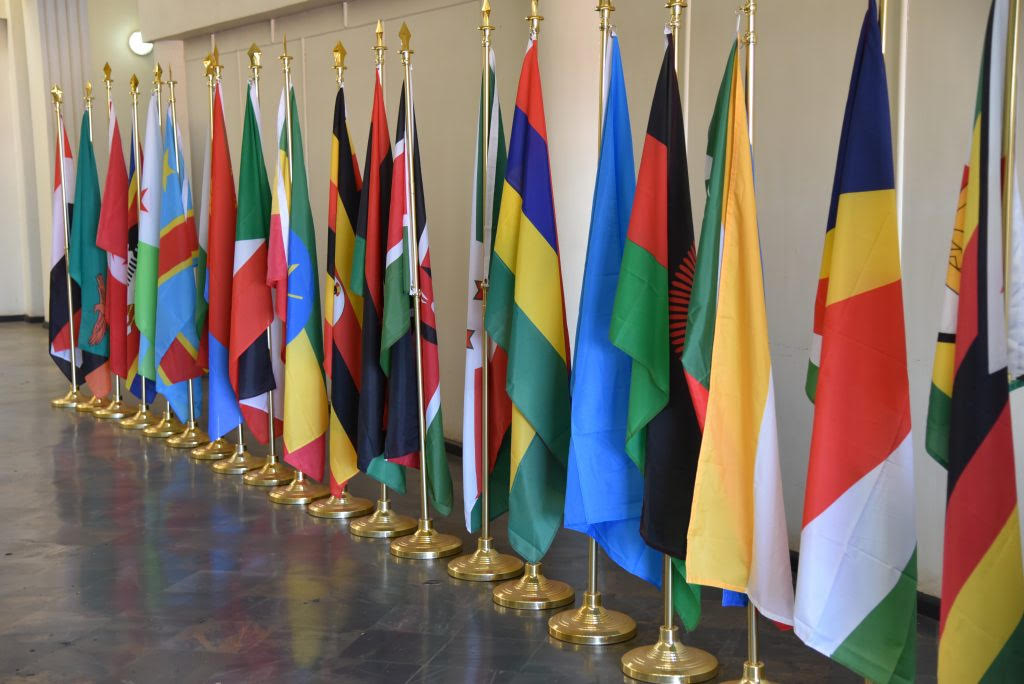 Seven countries: Burundi, Rwanda, Comoros, Egypt, Ethiopia, Mauritius and Madagascar have nominated officers that will serve as the focal persons in operationalizing the newly developed COMESA Information Sharing Portal. The portal is a resource page for real time exchange of information on regional supply and demand of essential goods manufactured in the region.
Developed to support Member States during COVID-19 and after, the portal will connect producers, sellers and buyers of essential goods and help small-scale cross-border traders and Small and Medium Enterprises have access to market information.
At the demonstration of the prototype portal to the Ministries that coordinate COMESA activities at the national level, two months ago, COMESA Secretary General Chileshe Kapwepwe urged Member States to nominate focal persons that will manage content and registration of suppliers and products.
So far seven countries have responded, and accounts created for the focal persons to upload country specific content on the system. Their role also includes creating and approving users (manufactures and supplies) at the national level and responding to queries.  Country regulations and guidelines on Covid-19 and related Information will also be available on the portal.
COMESA Secretariat has provided for country specific dashboards for each Member State to upload their respective content including list of approved manufacturers or suppliers, database of products, information requests among others.
Manufacturers and suppliers will have privileges to update products and product information under the approved categories, as well as contact points and respond to enquiries. Buyers will be able to view the public information in the portal.
To support Member States to complete the nomination process and creation of accounts, the Secretariat has now appointed liaison officers to engage directly with the appointed officials to facilitate populating and utilization of the portal. The Secretariat is also organizing a second round of training of the appointed officials.
The decision to develop the portal was made by the COMESA Council of Ministers in May this year, to support regional trade, during the Covid-19 pandemic.