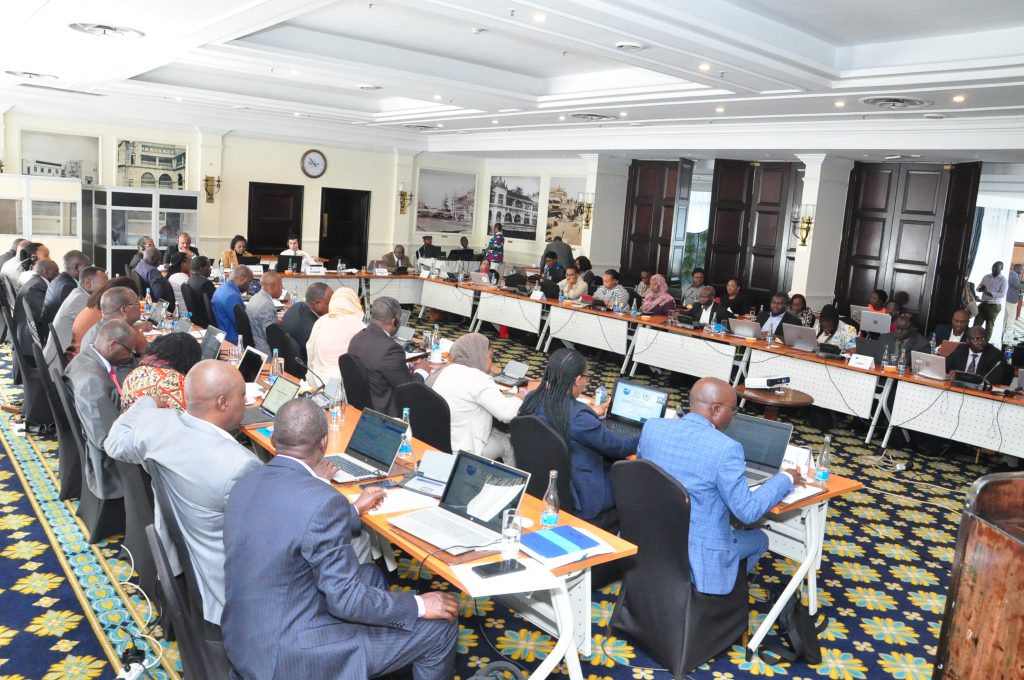 There is renewed momentum and willingness by COMESA-EAC-SADC Member States that are yet to ratify instruments of the Tripartite Free Trade Area (TFTA) to finalize internal consultations and join the eleven countries that have already signed the Agreement. Once 14 countries sign, the TFTA will be set into motion.
As Chair of the COMESA-EAC and SADC Tripartite Taskforce, COMESA has increased engagements with the remaining countries to ratify their instruments to join the TFTA.
"We are engaging and strategically approaching all the remaining member states who are yet to sign to do so as soon as possible so that by mid this year we can have the three or more remaining to bring the countries required to 14 for the Agreement to enter into force," said Dr Christopher Onyango, the Director of Trade and Customs at COMESA Secretariat.
He was speaking to the press on the sidelines of the 17th Meeting of the Tripartite Committee of Senior Officials for Trade, Customs, Finance, Economic Matters and Home/Internal Affairs in Nairobi, Kenya.
The two-day meeting which opened on Wednesday 25 January will receive reports from the 21st Tripartite Trade Negotiation Forum held at the same venue earlier in the week on progress attained towards operationalizing the TFTA.
Delegates from the Tripartite region have gathered in the hybrid meeting to deliberate on the three pillars namely market integration, infrastructure integration and industrial integration which are all critical for a holistic regional integration to take place.
In a speech read on her behalf by Dr Onyango, Chairperson of the COMESA-EAC-SADC Tripartite Taskforce and COMESA Secretary General Ms Chileshe Kapwepwe called for enhanced transparency in the ongoing tariff negotiations between various parties in order to carry along all Tripartite members in the decision-making processes.
The meeting discussed the need to enhance resource mobilization towards implementation of the three pillars especially for the industrial or value chain sector which has not received support compared to the other two.
According to Dr Onyango, countries that have advanced in their internal negotiations and consultations include Tanzania, the Democratic Republic of Congo, South Sudan, Malawi, Lesotho and Comoros.
Speaking at the same meeting, chairperson of the Tripartite and representing Egypt, the current Chair of COMESA, Mr Mohamed Abdallah said the Regional Economic Communities are building blocs of the African Union and therefore the TFTA will complement the African Continental Free Trade Area.