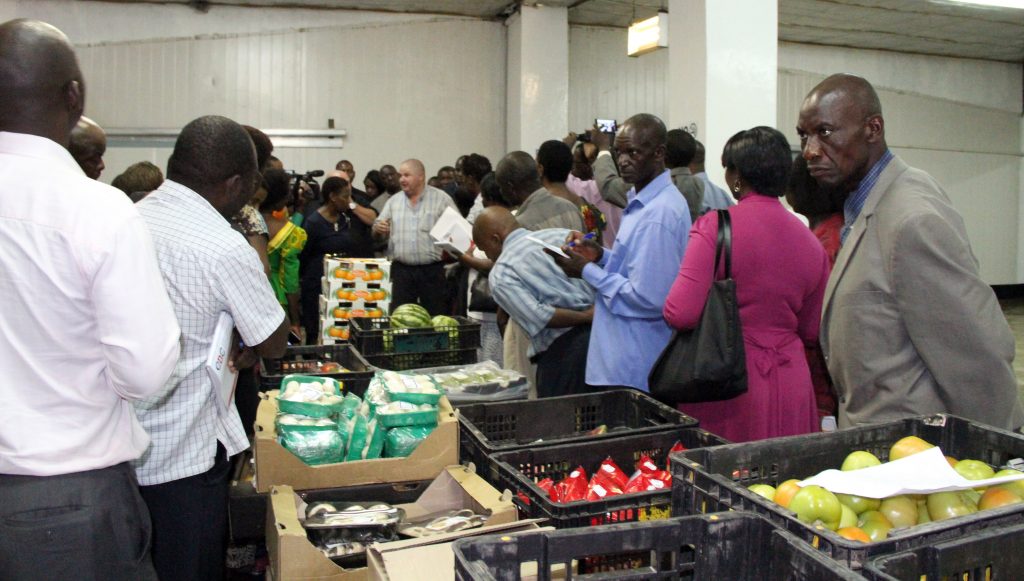 Rwanda's Small and Medium Sized Enterprises (SMEs) engaged in horticulture and agro-processing are set to access the Egyptian market following a successful trade mission facilitated by the COMESA Regional Enterprise Competitiveness and Access to Markets Programme (RECAMP).
Fourteen SMEs from the Private Sector Federation accompanied by two officials from the Ministry of Trade and Industry of Rwanda, participated in the four-day trade mission to Egypt 16 – 19 May 2022 and explored trade and investment opportunities.
Rwanda qualified for this support after meeting the criteria set under the Technical Assistance Facility (TAF) in which the RECAMP is funded. The TAF is funded by European Union under the 11th European Development Fund (EDF).
TAF is designed to provide additional support to COMESA countries to implement activities, focusing on national level commitments related to Result Area 1 of the RECAMP, which is; competitiveness and market access of SMEs and other firms in the targeted value chains/sectors are sustainably enhanced.
While in Egypt, the Rwanda delegation participated in trade and investment conference which brought together government officials and 300 businesses under the Egyptian Federation of Industries with discussions focusing on trade and investment opportunities. Most of the businesses were in textile, construction, agro-processing and the manufacturing sector.
Rwanda SMEs also got an opportunity to showcase some of their products to potential wholesale customers and distributors at an ongoing trade fair where business-to-business dialogue was conducted, and this enabled experience-sharing and mutual learning.
The teams discussed market access, opportunities and joint ventures which led to one coffee supplier from Rwanda successfully securing market access for their products to Egypt. Field visits to Egypt's largest industrial parks were also conducted to industries which use raw materials that could help boost industrialization in Rwanda.
"We expect that the overall translation of the success of the trade mission will be, improved viable and sustainable market access of the products on the Egyptian market and thereby ensure increased trade flow between Egypt ," said Mr. Kajangwe Antoine, Director General of Trade and Investment in Rwanda.
RECAMP aims to enhance competitiveness and market access of SMEs in COMESA Member States by championing development of value chains in agro-processing (maize, livestock, fish, dairy, poultry, meat) and agro-inputs in particular quality seeds, horticulture and leather and leather products.