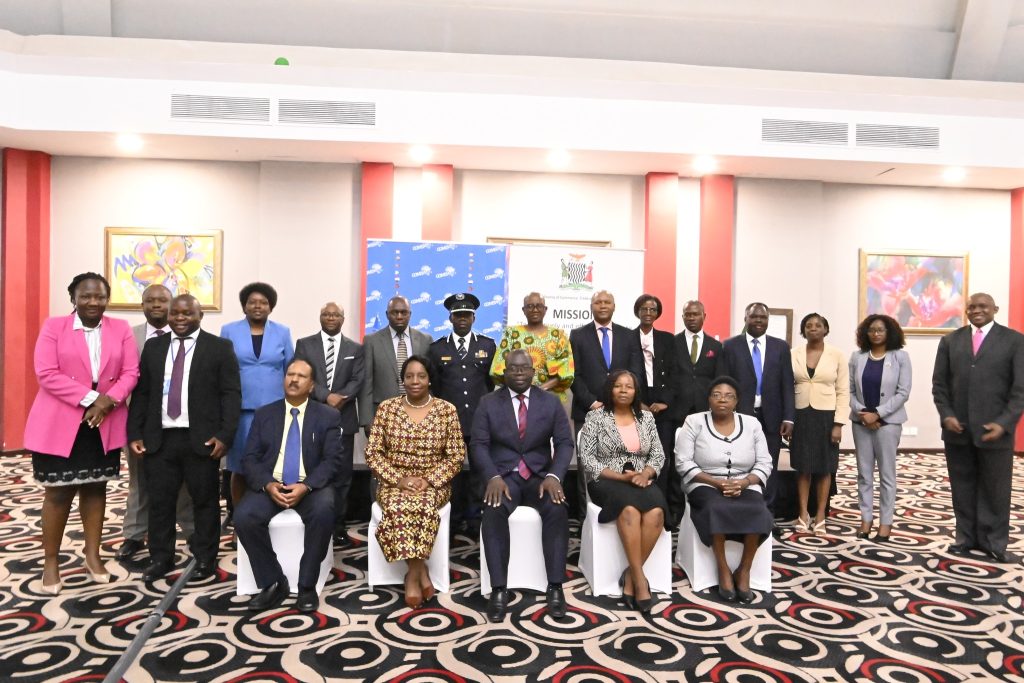 The Government of the Republic of Zambia has announced that it will this year host the 22nd COMESA Heads of State and Governments Summit on 8 June in the capital Lusaka. The Summit will be preceded by the Meeting of the Committee of Ministers of Foreign Affairs on 6 June and the COMESA Business Forum and Exhibition on 7 June 2023.
The Summit follows the COMESA Policy Organs meetings of the Intergovernmental Committee and Council of Ministers which were held in Lusaka in December 2022.
President Hakainde Hichilema of Zambia is expected to take over the Chair of the COMESA Authority from President Abdel Fattah el-Sisi of Egyptian who is the current Chair.
Zambia's Minister of Commerce, Trade and Industry Hon. Chipoka Mulenga and Secretary General Chileshe Mpundu Kapwepwe revealed this on Tuesday 25 April 2023 in Lusaka during the signing ceremony of the Agreement for the Hosting of the COMESA Heads of State and Government Summit. The meetings shall be held at the Kenneth Kaunda wing of the Mulungushi International Conference centre.
"I am delighted to inform you that, Zambia will be hosting the 22nd COMESA Summit of Heads of State and Governments on 8th June. Hosting this session is a great opportunity for Zambia to strengthen its role and participation in regional integration," Hon. Mulenga said.
He added that this being the first purely physical summit that is being held post the COVID-19 pandemic, it offers a timely opportunity for the region to show unity and solidarity in the face of the challenges that individual Member States have experienced over the last few years.
Secretary General Kapwepwe commended the President and Government of Zambia for accepting to host the Summit in the process contributing towards the deepening of the regional integration agenda of COMESA for sustainable development and economic growth.
The theme of the Summit which has been jointly developed by Zambia and the COMESA Secretariat is 'Economic Integration for a thriving COMESA, anchored on green investment, value addition and tourism.'
"This theme acknowledges the need to tackle many of the challenges faced by our continent especially with regard to emerging issues on climate change, regional value addition to move away from the export of raw materials and the need to create additional wealth and jobs," Ms Kapwepwe added.
Over 3, 000 delegates from the 21 Member States are expected to participate in the COMESA meetings over the three-day period.