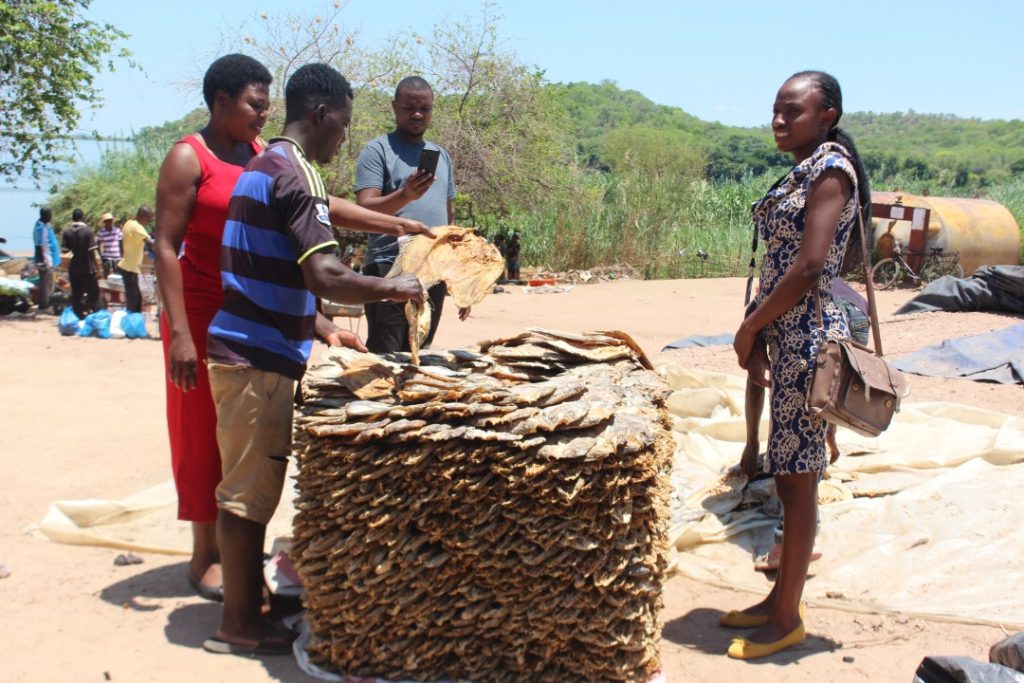 Zambia, Zimbabwe and the Democratic Republic of Congo (DRC) have validated the implementation modalities of the Green Pass – an initiative meant to attest conformity to specific Sanitary and Phytosanitary (SPS) requirements as the region promotes small scale cross border fish trade.
COMESA Secretariat is implementing the Green Pass Project under the EU funded Small-Scale Cross Border Trade Initiative (SSCBTI), with a pilot on fish originating from Luangwa District in Zambia and traded across several borders, including the DRC through the Kasumbalesa border post.
To date, the Secretariat has implemented different activities of the project which includes establishment, procurement and commissioning of a mini-lab facility at Luangwa Border post. The lab contains rapid test kits, weighing scales, a container office and IT equipment.
They have also conducted capacity building of SPS and Technical Barriers to Trade (TBT) Regulatory Authorities for the DRC, Zambia, Zimbabwe and fish traders on risk-based food safety and self-regulation.
In addition, stakeholders in the fish value chain have been trained on fish handling, processing, transportation and storage.
As a follow up, a validation workshop was organized in November 2022 in Ndola, Zambia whose objective was to discuss the proposed Governance Structure of the Green Pass Scheme and agree on the appropriate formation. They also discussed the operational modalities of the scheme within existing national legislation and sustainability of the initiative to ensure continued implementation after the project ends.
During the workshop, SSCBTI Project Team Leader Mr Tasara Muzorori made a presentation on the Simplified Trade Regime Programme under which the Green Pass Initiative is being implemented. He gave a highlight of the main objectives of the STR which includes enabling small scale traders to benefit from preferential tariffs of the free trade regime of COMESA, simplifying trade and customs processes and helping in bringing the informal trade into formal trade among others.
"The STR is a good programme and we commend Member States for embracing the Green Pass initiative which aims at facilitating and fast-tracking small-scale cross border trade across with minimum disruptions. Through this initiative, there is a reduction to overall trading costs for small scale traders, through simplification and consolidation of SPS/TBT measures and border verification procedures," Mr Muzorori added.
The Green Pass initiative is targeted at small scale fish traders with goods value at not more than USD 2000.