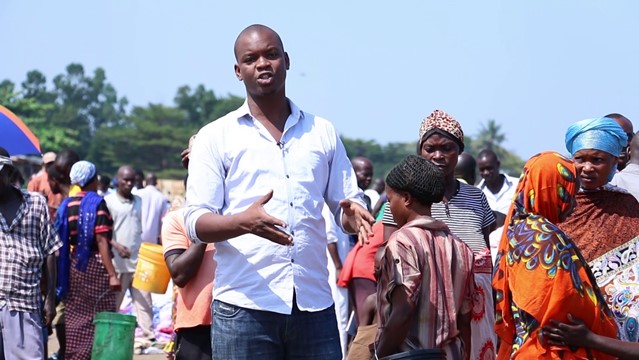 Eight journalists that have won the COMESA Media Awards since 2019 received recognition by Heads of State at the 21st Summit in Egypt last week, 23 November 2021. The journalists were recognized for their contribution in raising public awareness on regional integration through print and electronic media content.
They included Ms. Mona Sewilam (Egypt) Mr. Moses Havyarimana (Burundi) Mr. Chimangeni Banda (Zambia) Mr. Prosper Ndhlovu (Zimbabwe) Ms. Georgia Chirombo, (Malawi) Mr. Fulgence Niyonagize (Rwanda) Ms. Sarah Mawerere (Uganda) and Mr. Mohamed Lotfy Yahia of Egypt.
The COMESA Media Award is an annual event whose objective is to recognize and reward journalists whose works have contributed to the regional integration through coverage of COMESA activities.
Every year, COMESA invites media practitioners in the region to submit published articles and audio/visual productions relevant to regional integration for consideration in the COMESA Media Awards. The awards are open to journalists from the 21 COMESA Member States.
The eight will receive a cash prize of $2000, a certificate of excellence and a trophy.
Meanwhile, COMESA has launched the call for entries for the 2022 Media Awards. Journalists from the Member States that have published or produced content are invited to submit their works for consideration in the award through the online entry forms in English, French and Arabic: https://www.comesa.int/comesa-media-awards-2022-call-for-entries/
Eligible entries are those published or broadcasted in national /regional mainstream print and electronic media channels between 1st January 2021 and 31st December 2021. The submission of the entries is open until 31st January 2022.
Others recognized were two winners of the COMESA Innovation Awards, Billy Munyenyembe of Zambia and Vinay Kanhye of Mauritius. The first was celebrated for the development of a medicine dispenser and the latter for developing new products from the Moringa plant.
In his closing statement at the Summit, the new Chairperson of COMESA, President Fattah El Sisi of Egypt commended the winners.
"I would also like to congratulate the recipients of the innovation awards and the COMESA media awards, noting their role in serving the community's goals for economic integration," said the President.
President El Sisi took over the chair of the COMESA Heads of State and Government from President Andry Rajoelina of Madagascar.