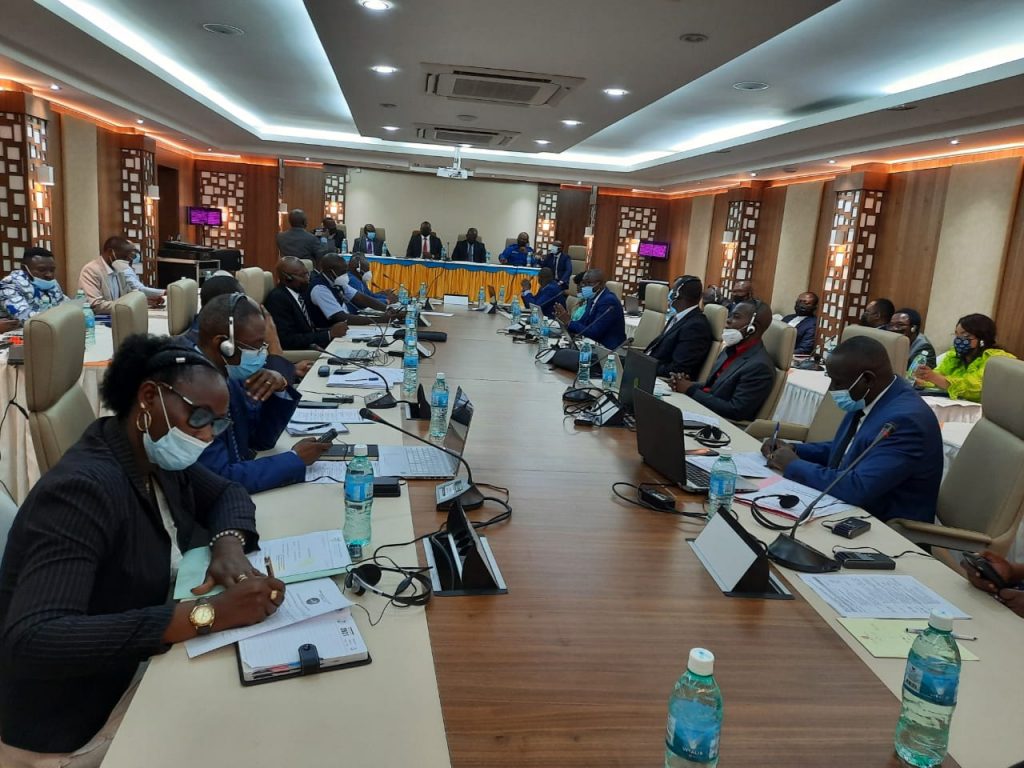 The Great Lakes Trade Facilitation Project (GLTFP) launched five-years ago to deepen small-scale cross-border trade in Burundi, the Democratic Republic of Congo, Rwanda and Uganda with a special focus on women and young people has closed on a high note and paved the way for increased intra-trade in the region.
Financially backed by the World Bank, the GLTFP was launched in 2016 with USD$26 million meant to help increase the capacity for commerce and reduce the costs faced by traders, especially small-scale and women traders, at targeted locations in the borderlands.
Initially set to cover 2016-2020, the project got a one year no cost extension which ended on 31 December 2021. During its lifespan, the GLTFP supported improvements to infrastructure and facilities at priority border posts in the named countries. These border posts were identified and proposed by the authorities based on traffic volumes, importance to supply chains of goods traded most across the borders, relevance to conflict dynamics in the region and the poor state of infrastructure to support cross- border trade.
The border points also had security of small-scale traders improved, particularly through separate or demarcated lanes for safe passage of pedestrian traffic, lighting and cameras, and providing warehousing for traders to safely store their goods and minimize losses in their supply chains.
In addition, support had been provided to redesign access roads in the control zones and to provide parking facilities for vehicles as well as strengthening IT infrastructure and connectivity for customs and other agencies' management and processing systems (including cross-border connectivity).
To wrap up the project, the project's Regional Coordination Committee, trade experts from COMESA Secretariat and customs authorities held a four-day meeting in December 2021 in Goma, DRC to discuss strategic issues on implementation of the project.
The delegates were informed that the GLTFP has realized several important achievements including the launch of Joint Border Committees at all the 12 project borders and trained members in various aspects of border management.
The project also supported bilateral meetings to deal with outstanding issues that impact on the Simplified Trade Regime (STR).
Speaking during the meeting in Goma, Senior Research Fellow at COMESA Secretariat Mr Benedict Musengele thanked the World Bank for its support to the project and commended the Member States for their dedication and commitment to improve small-scale cross border trade.
He also raised the issue of continuation of the project after closure.
"As you are aware, sustainability will be best addressed when the project beneficiaries themselves take lead in implementing the recommended measures. Therefore, inputs and support from project countries and relevant stakeholders will be critical for success in addressing this matter."
The meeting also discussed the STR and the new trading model adopted by small-scale cross-border traders in which they are consolidating goods rather than trading as individuals. This approach was necessitated after the devastating effects of the COVID-19 pandemic.