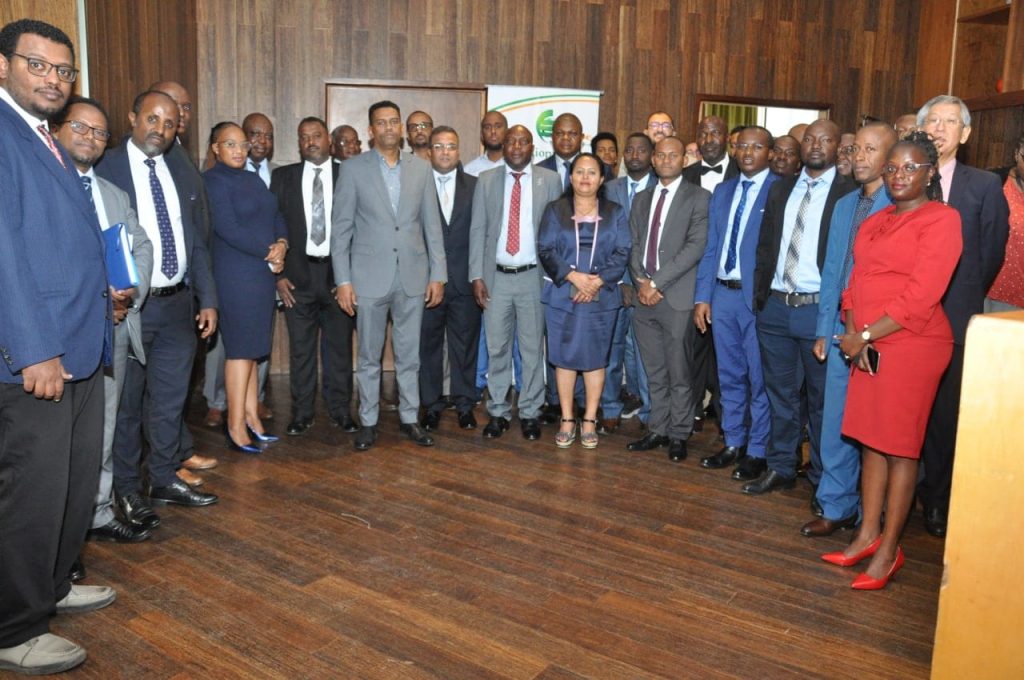 The Electronic Single Window System (eSW) is one of the key trade and transport facilitation instruments prioritized by most of the COMESA Member States to improve the ease of doing business environment and to enhance intra-regional trade in region.
In 2017, the COMESA Council of Ministers decided that Member States should adopt a harmonized and standard data connectivity platform in the form of electronic single windows (eSWS) among government agencies and private stakeholders aimed at improving the intra-regional trade and investment environment at national and regional levels.
Further, the Council also directed that Member States, and the Secretariat to work with development partners to develop a regional single window strategy and draw up activities that implement the strategy. Subsequently, a Technical Working Group of Customs experts was set up to establish the eSW System in all COMESA Member States.
On 18 – 21 July 2022 in Addis Ababa, Ethiopia the TWG conducted its first meeting to review various reports that have been prepared towards the development of the eSW system. Among them were Situational Assessment Study Report on Implementation of the eSW, the Draft Legal Framework and the Draft Strategy for Development and Implementation of the eSW.
Customs and Single window experts from Burundi, Djibouti, DR Congo, Eswatini, Ethiopia, Kenya, Madagascar, Malawi, Mauritius, Somalia, Sudan, Uganda, Rwanda, Tunisia and Zambia attended the meeting.
Addressing the delegates, Ethiopia's State Minister for Trade Integration and Export Promotion H.E. Kassahun Gofe noted that more than half of the Member States are already implementing the electronic single window while the remaining are at different planning phases.
"Ethiopia is one of the Member States who successfully developed and implemented a national electronic single widow system for trade facilitation,"
he said adding that the project brings together 16 Ethiopian government regulatory agencies, thus enabling traders to process all documentation relating to import, transit and export through a single electronic submission.
The development of eSW system is one of the instruments under the COMESA Digital Free Trade Area Action Plan. It includes developing and implementing the system at national and regional levels. In this regard, the project activities have been incorporated as part of the Result Area 3 of the COMESA Trade Facilitation Programme funded under the 11th European Development Fund.
The meeting agreed that political will and high-level leadership direction and financial support together with cooperation of stakeholders are some of the key factors for the eSW system to succeed.
Trade Facilitation Programme Team Leader at COMESA Secretariat Mr Charles Chaitezvi, thanked the Government of Ethiopia for hosting the meeting.
Representatives from the African Union Commission and facilitators from International Trade Centre and United Nations Conference on Trade and Development also participated.