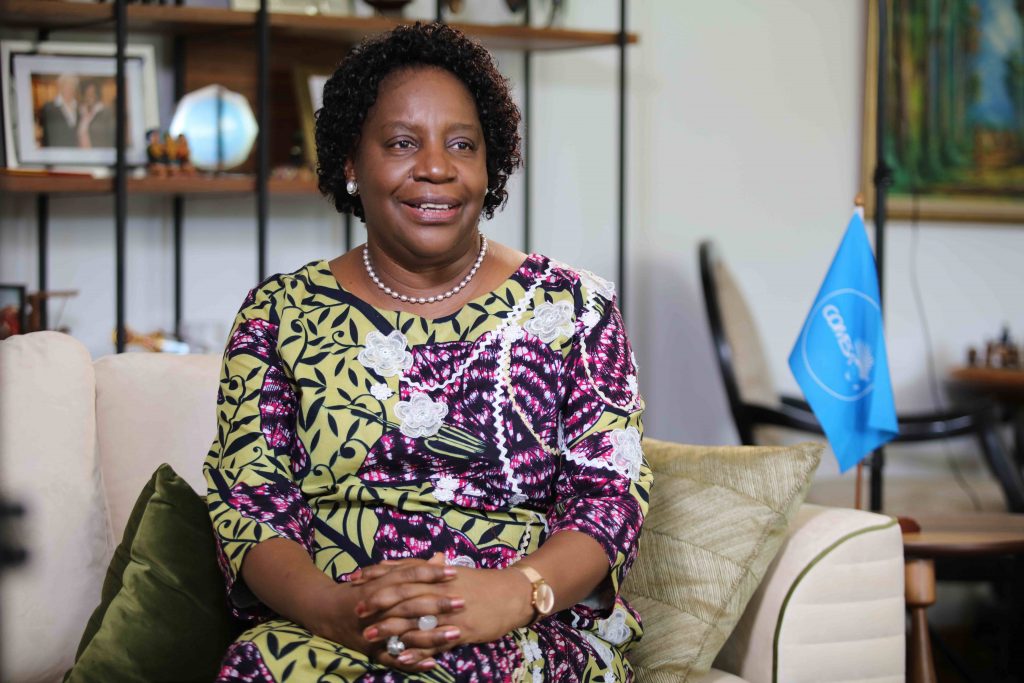 President Edgar Lungu has congratulated Secretary General Chileshe Kapwepwe on being named among 100 most Influential African women by Avance Media, a leading Public Relations and Rating firm on the continent. The first list was published in 2019.
I wish to congratulate you for being named among 100 most influential African women on the continent for the year 2020. Your country is proud of you! Keep up the good work," the President's congratulatory message reads in part.
On Monday 17 August, Avance Media released its second annual list of winners which recognizes women who are leading various initiatives across the continent and seeks to present them as role models for the younger generation.
"They were selected because of their incredible achievements as women and they deserve high recommendations among other female trailblazers in Africa" said Prince Akpah, Managing Director of Avance Media.
Criteria for selection included excellence in leadership and performance, personal accomplishment, commitments to sharing knowledge, breaking the status quo and being an accomplished African woman.
Permanent Secretary in Zambia's Ministry of Commerce, Trade and Industry Mr Mushuma Mulenga echoed President Lungu's sentiments and described Ms Kapwepwe as a true example of a good leader that has immensely contributed to fostering trade facilitation and development in the region.
Madam Kapwepwe is a Zambian accountant and corporate executive who took over COMESA's top job in July 2018 making her the first female to be appointed as Secretary General of the Regional Economic Community (REC) in its 26 years of existence.
During her career, she has served as Chief Financial Officer, Managing Director of the National Airports Corporation in Zambia, Deputy Minister of Finance, Member of Parliament and as an Executive Director at the International Monetary Fund (IMF) representing 23 African countries. She has a proven track record in leadership, business and operations management with a strong financial and commercial background, and experience in economic development, policy formulation and implementation.