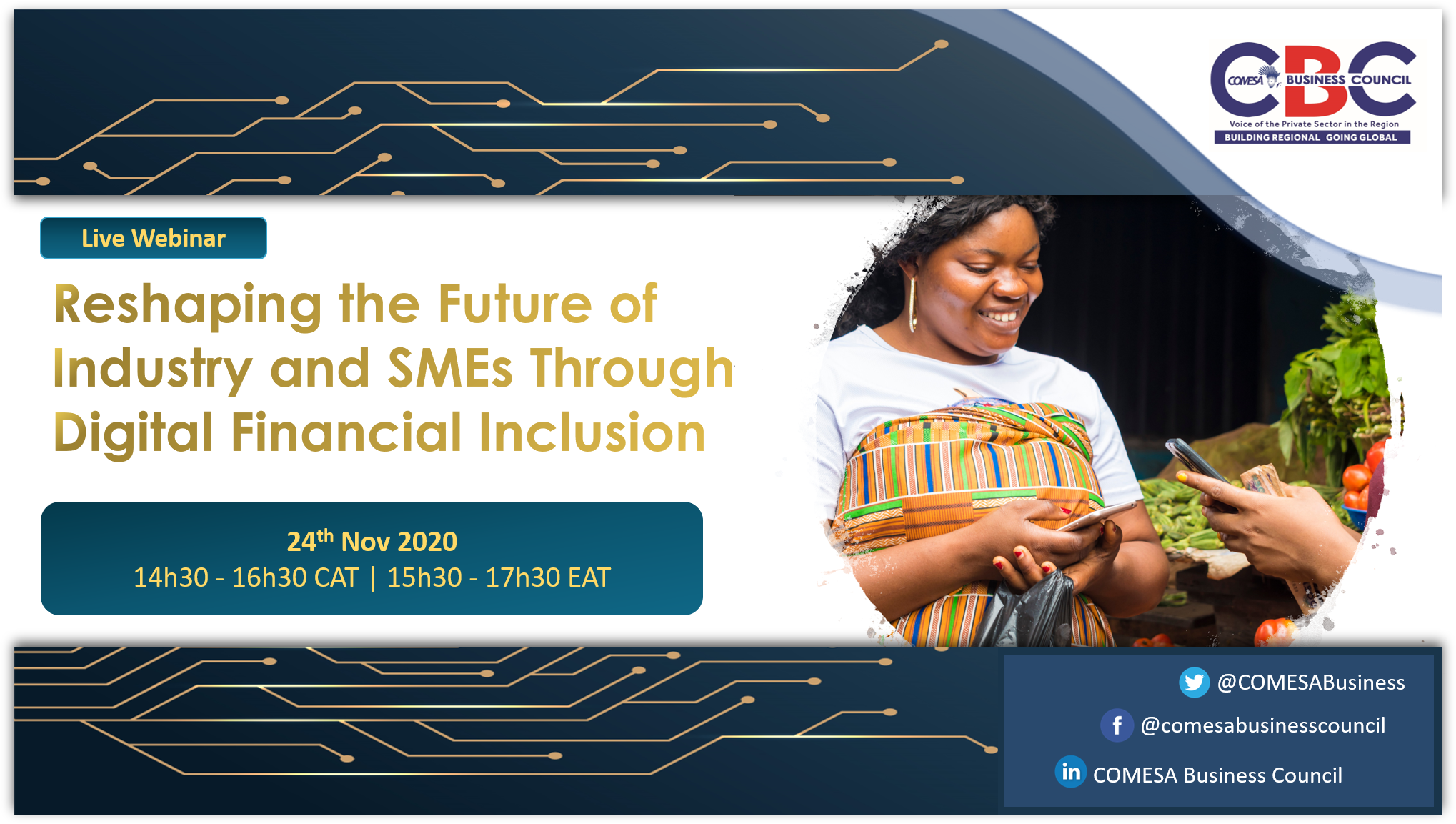 Reshaping the Future of Industry and SMEs Through Digital Financial Inclusion
The webinar will bring together regulators, policymakers, telecommunication companies, commercial banks, microfinance institutions, manufacturers, agro-industry players, industry associations and Fintechs to deliberate on opportunities, risks and challenges within the digital cross-border payments ecosystem for SMEs in COMESA, and will propose practical solutions to highlighted impediments. Areas of discussion will include:
Cross-border payments and the regulatory system
SMEs and finance – digital inclusion for sustainability
Cooperation over competition – multi-stakeholder engagements in the sector
Digitisation forges the future of industry – is your business e-competitive?
Financial inclusion and innovation in the digital space – where are we now?
Digital transformation in COVID-19
Policy areas needed for digital common payment policy in COMESA: financial integrity, consumer protection, foreign exchange interests, data protection and cyber security, transparency.
The webinar will provide for dialogue amongst the speakers and an opportunity for the audience to engage and ask questions.
The registration link is https://us02web.zoom.us/webinar/register/WN_IbNxuzFuSQeUkL1ZVncLHw